What's it like to meet a waitressing robot?
Well, if you've never seen one, come to Leverkusen to Pagode Wang for lunch or dinner. You will enjoy their delicious buffet, and then, all of a sudden, a cute, round, smiling robot with big eyes will roll over to your table and bring you your drinks!!
When you have taken your drinks off the robot's tray, a blue button will say, "finish," and as soon as you press that button, the robot will move back to the counter. If you don't take your drinks, the display will say something to the effect, "Please take your food and drinks and press "finish" — other people need my service, too!" Then, you better hurry up 🙂
When you're done eating, the robot will bring you your fortune cookies.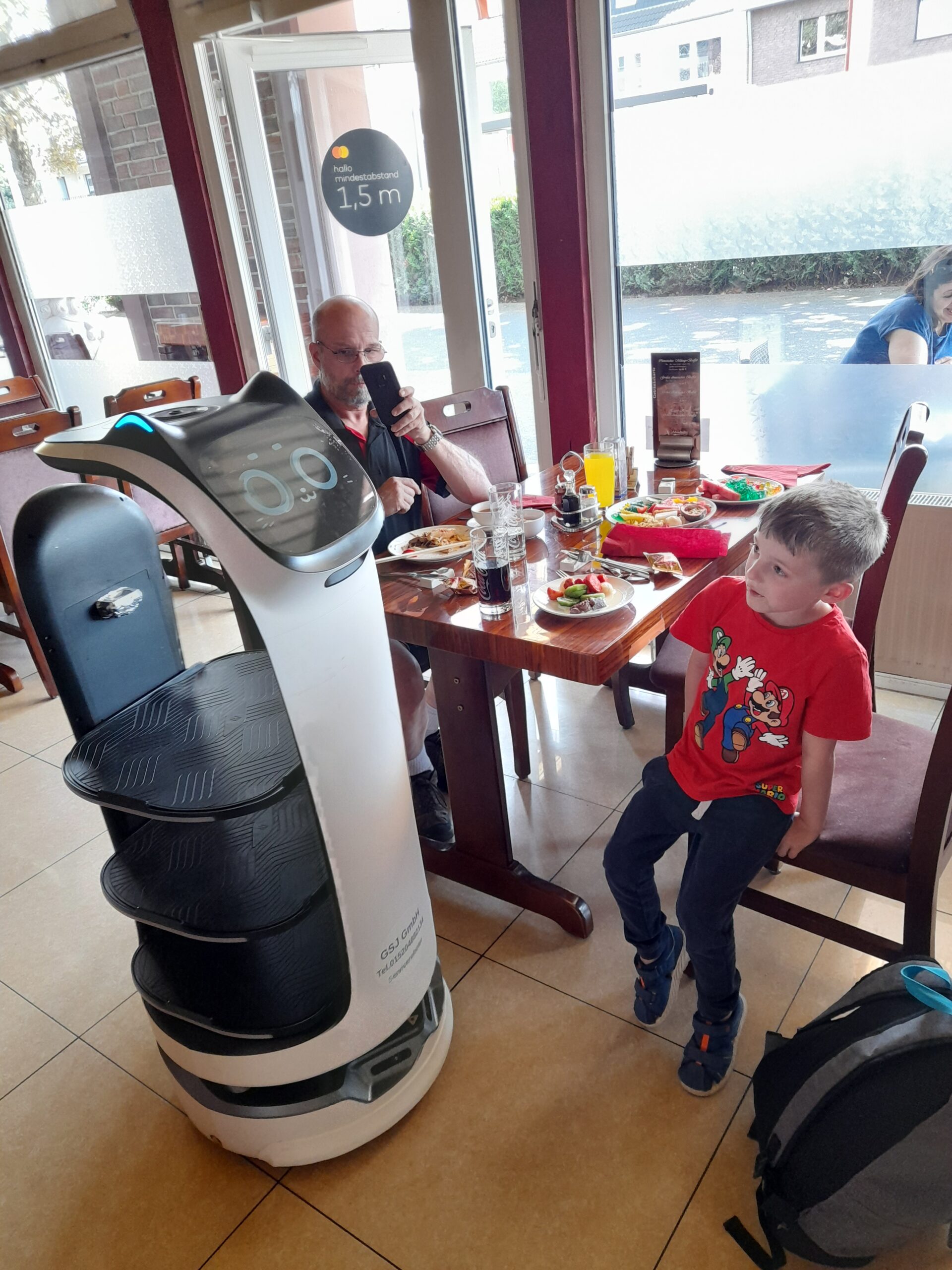 After having eaten those, we waited for the robot to bring our bill, but it just stood there in front of us. What should we do???
We made a little mistake…. We put a EUR 50.00 bill on the robot's tray, and satisfied, it left with our money. However, the waitress came running and asked us not to put money on the robot (after all, anybody could take it off, heehee). We paid her in person. As a thank-you, the robot rolled an extra round through the restaurant, being followed by my son 😉
How fun! I wonder if in the future, we will see more waitressing robots. Have you met one yet, or a different kind of robot? Please share in the comments.