Disclosure: Some of the links below are affiliate links. This means that, at zero cost to you, I will earn an affiliate commission if you click through the link and finalize a purchase.
For this year's Christmas, Lyons Cub received his older cousin's hand-me-down Playmobil knights' castle. Although some parts were missing, he had a lot of fun opening and closing the gates, doors, and windows, landing the big, gray dragon and the smaller red one on a platform, and letting knights climb the ladder up the rocks and castle walls.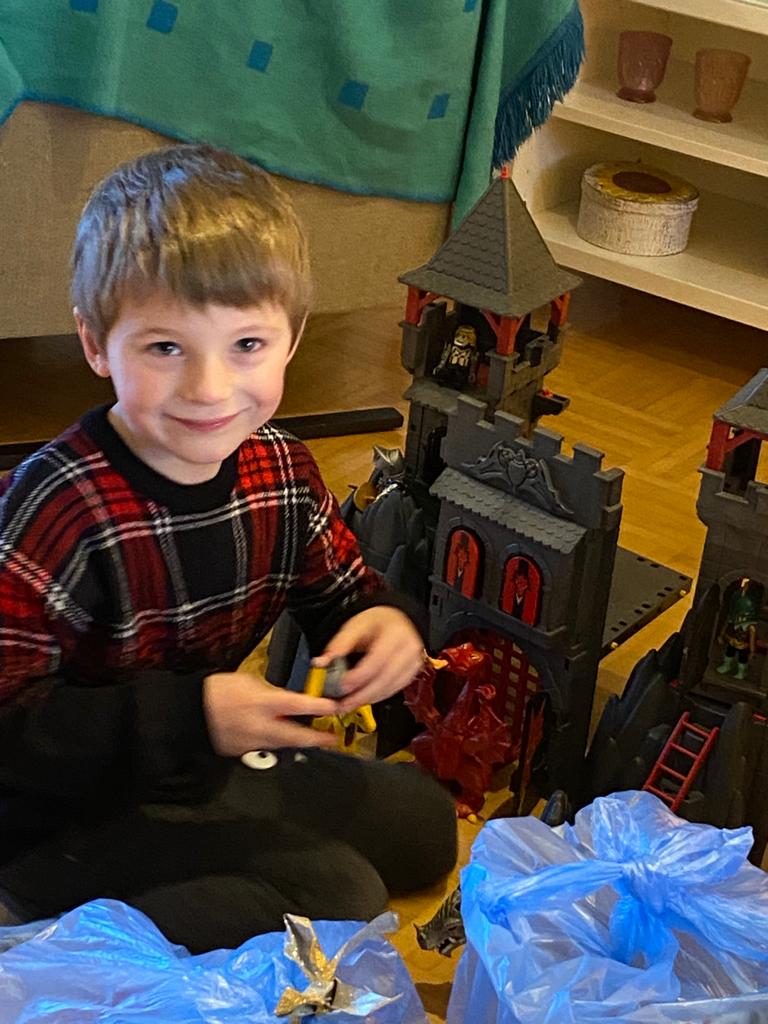 While a new castle costs between USD 100-200, depending on its size, this attic find was so well preserved that it looked like new. Moreover, at the Christmas market in Leverkusen, mommy bought Lyons Cub some additional Playmobil knights for his future castle. In Germany, we celebrate Saint Nicholas Day on December 6th, which would be an excellent date to furnish the future knight with some little extras for the big Christmas castle.
This was an excellent gift for an almost 5-year-old boy who loves dragons. The next day, he woke up with a cold and had to stay in bed, so guess what had to move in bed with him? Yes, the knight's castle, complete with inhabitants and assailants… There are nowadays different Playmobil knights' castle sets available; I couldn't find this old one anymore. There are also starter kits and components, which are, of course, much cheaper. This is a gift that ages well and can be handed down looking almost pristine. I regret that I'm not a child anymore and didn't get to play with this when I was little. Have to make up for this now… 😉