Disclosure: Some of the links below are affiliate links. This means that, at zero cost to you, I will earn an affiliate commission if you click through the link and finalize a purchase.
Lyons Cub already had LEGO Duplo dinos when he was little, over a year ago, and he visited the real dino skeletons in the Naturkundemuseum last year; today, he got to help build and play with a LEGO dino skeleton. It was his gift for being such a good boy at the doctor's today, because he had his examination for 4-year-olds and got some vaccinations. His speech was excellent, and he did very well on the physical exam and the hearing and seeing tests. He's on his curve in the 10th percentile, which is quite good for a former IUGR baby.
So we went into the city center today, got a haircut, and then visited a store where he was allowed to pick a toy. We went through the LEGO aisle, and he steered toward a dino skeleton as part of a museum exhibit. There was a teacher with a little cart as part of the set; the cart contained a dino egg under a lamp, a dino tooth, and a green leaf under a poster of a dinosaur head. Then, there was a stand for the tyrannosaurus rex to stand on (I put the little triceratops on top of it, because the T-rex was being anatomically examined by Leander). You can take out the middle part of the triceratops, so LEGO people can ride on it, which is really neat. And then, there's this big T-rex skeleton with a tail that can roll up in a circle or be straightened (to my son's greatest joy!), with huge, movable claws on his hind legs and a very agile body. It was for 8+ years, so mommy had to build it, but Lyons Cub loves to play with it and bend the fascinating ribs and tails. What a fun piece for his dino collection!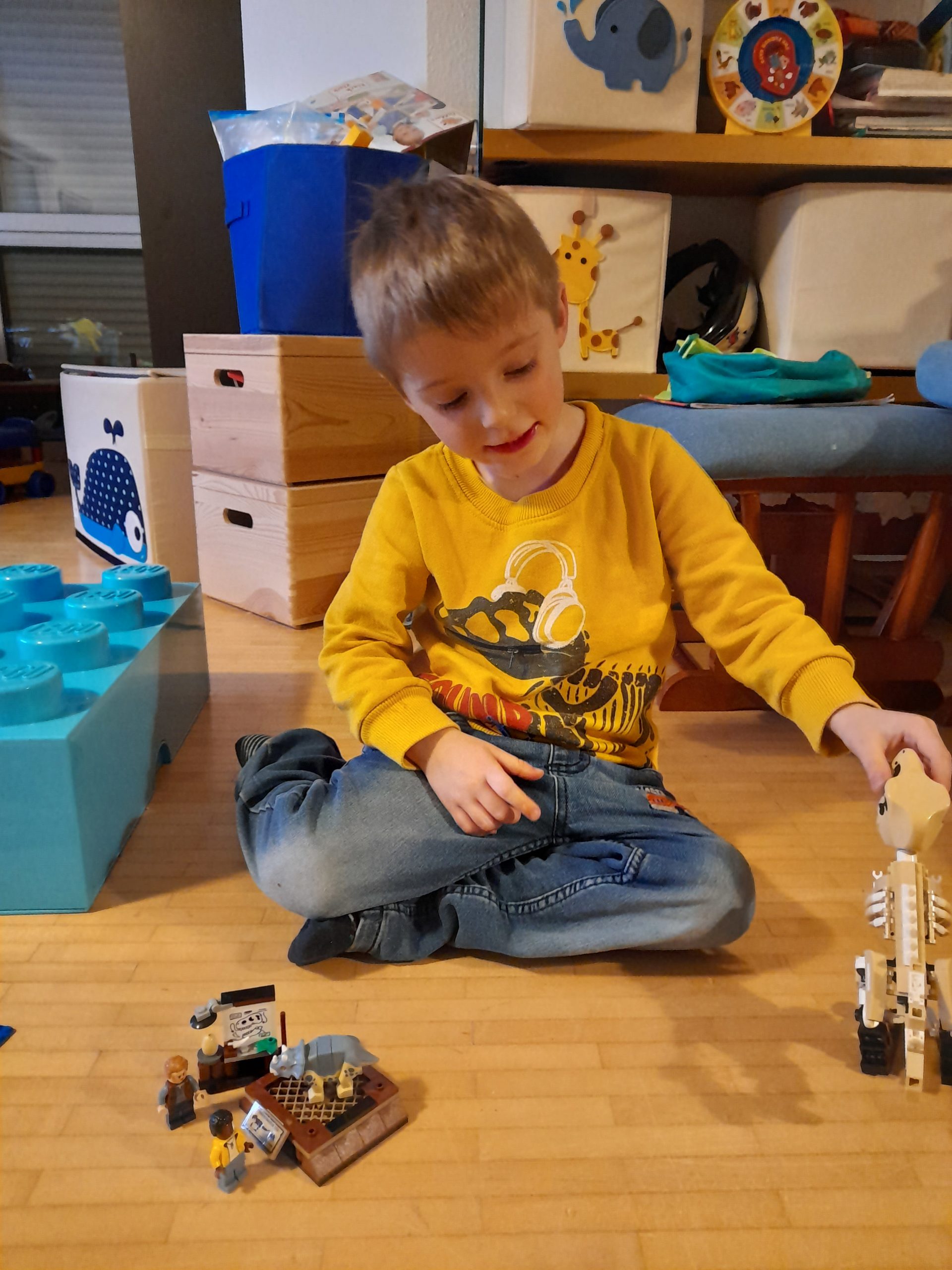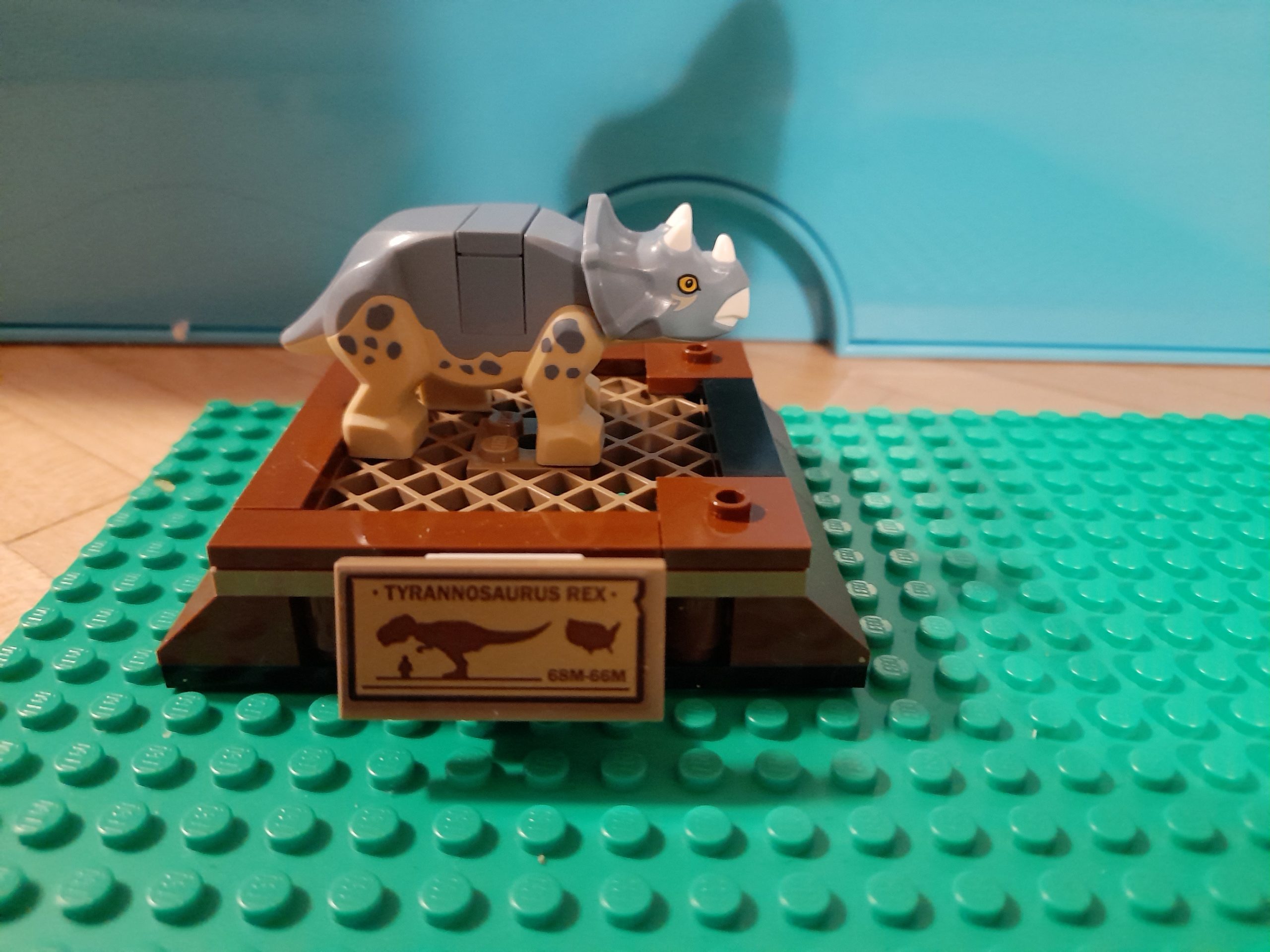 The T-rex can open and close its big mouth and move his legs and feet and claws. Everything moves, the head and tail and ribs, too! For a small set for less than 30 Euros, this was really nice. And the old lady at the check-out in front of us gave us one of her coupons, so we got 6 Euros off! 🙂