Update on February 7th, 2023:
For his 5th birthday, Lyons Cub got another painting by Ivan! It's a bright blue Koopa Shell!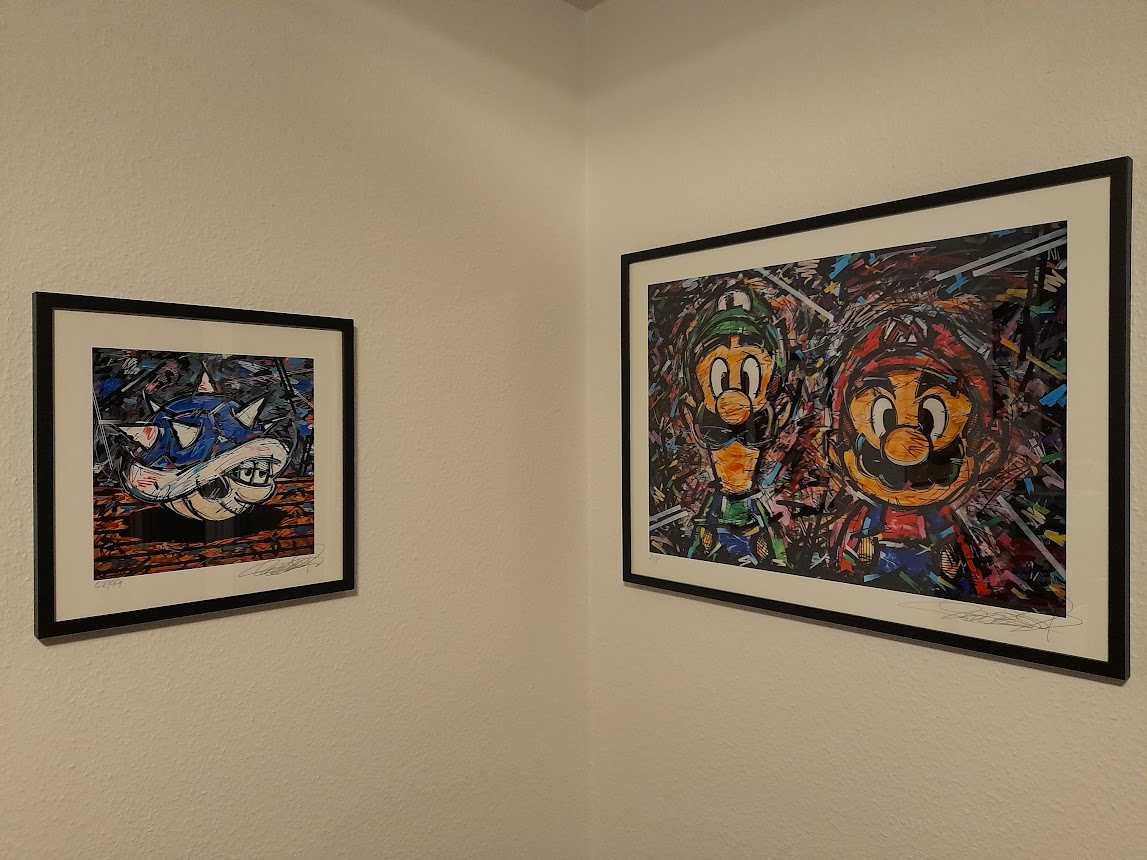 Strictly speaking, it wasn't JUST an art gallery, it was also a store for trading card collectors, and we took Leander's Daddy's baseball card albums from the 1960s and 70s there to have them appraised. But what we really wanted to do was to pick up his 4th birthday present, an awesome painting of Pikachu by Ivan Beslic, one of the twin brothers owning B-Brothers Store. When we entered, it was like we time traveled back home to the U.S. and were among its most famous hip hop and baseball legends.
It had been a busy day for us. We had been to my son's pediatrician first, to get a prescription for his still lingering cough. Then, we wanted to take grandma to the eye doctor (who was already closed), and after that, we rushed to pick up Leander's late birthday present. The gallery was still open.
We ended up with a second painting: Lyons Cub was lucky–they still had ONE Mario & Luigi print available. We had checked out the store on Facebook before, because Leander's big cousin had gotten a Winnie the Pooh (The Honey Dipper) painting for Christmas, but it seemed like there wasn't a Mario left over. Leander loves Mario and sometimes watches computer games on YouTube.
Mommy admired the Mona Lisa and Simba, and a painting of Kobe and Gigi, while the artist was busy putting Leander's pictures into their frames. We also got certificates of authenticity with them. If grandma hadn't been there who wanted to go home for dinner, Lyons Cub and Lyoness would have stayed much longer and admired all the Pokemon paintings, toys, and trading cards.
And mommy would have spent way too much money. We settled on a yellow belt with two attachable Poke balls and a plastic Pikachu, which Leander proudly took home. We'll definitely be back!
A couple of days later, Leander's uncle came for a visit and helped us hang up the heavy images. The Pikachu is in Lyons Cub's bedroom:
Mario and Luigi have found a place over the TV, from where they can overlook the Hot Wheels Ultimate Garage and Hot Wheels City: